Signal Strength:
a project to advance mobile democracy
2010-2011
Signal Strength is a project to advance mobile democracy. It consists of modules for ad-hoc social networking that let people in an urban area interact offline, leveraging their mobile phones for untraceable communications.
Offline modems
This is a hack to your existing cell phone that adds another radio to extend the range and allow you to connect peer-to-peer. This works completely independently of your cell phone provider.
From the office hours.
An early sketch of a router... that's right, my nodes have hearts all over them.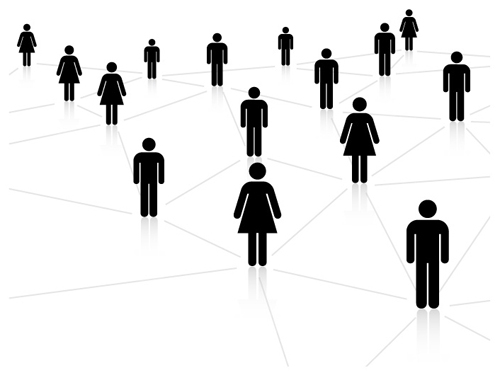 Peer to peer network, showing connections between people adjacent to each other.
An early test of the prototype at Eyebeam.
Offline phones and modems
A version of the app.
Office hours at Occupy Wall Street
Signal Strength has been seen working with the following android phones:
- Droid Incredible 2
- Motorola Droid X
- HTC ThunderBolt
- Nexus One

Check out the new Community Phone Booth!

Thanks to:
Eyebeam Art + Technology Center
ACM SIGGRAPH
Matthew Foglia, illustration.

Demos, talks, workshops:
Hacker Space Continuum, Los Angeles Convention Center, August 9, 2012.
Activist Networking Techniques, Los Angeles Convention Center, August 7, 2012.
SIGGRAPH 2012, Los Angeles Convention Center, August 5-9, 2012.
Speaker's Corners: OWS Share Day, with Eyebeam and OWS archives, March 31st, 2012.
Activist Technology Demo Day, with Eyebeam and The Public School NY, January 28th, 2012.
Building Better Speech, Parsons School of Design, November 9th, 2011.
Parsons Alumni Reunion Slideshow, Parsons School of Design, October 22nd, 2011.
Occupy Wall Street, at Zuccotti Park, October 2, 9, 16, 25, 2011.
Maker Faire, with Eyebeam at NY Hall of Science, September 17-18th, 2011.
Open Hardware Summit, at NY Hall of Science, September 15th, 2011.
Dorkbot NYC, at Location One, September 7, 2011.
Leaders in Software and Art, at Crossing Art Gallery, July 14, 2011.
Open Studios at Eyebeam Art and Technology Center, June 17-18, 2011.

Press:
"Inventing the Future" in Localflux, June 22nd, 2012.
"Occupy Wall Street Ignites Political Hackathon" by Keith Axline and Bryan Derballa, in Wired, October 7th, 2011.