community phone booth
2012
A free phone for a local, offline community.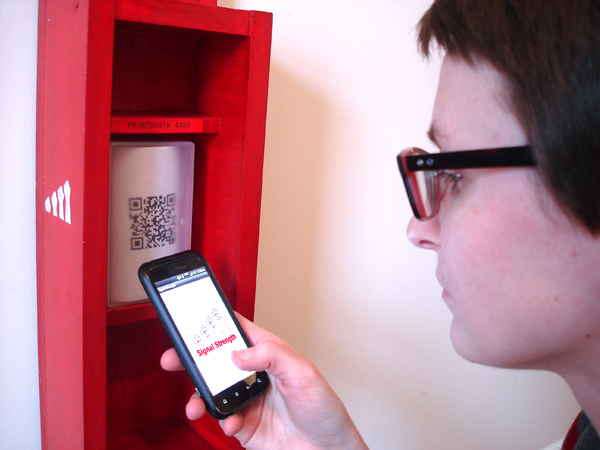 Description
The Community Phone Booth offers a way to connect to the Signal Strength network for users who do not have cell phones or custom routers. Phone booths are installed in public spaces and are wireless nodes on the peer to peer network.

Process
A sketch of some phone booths.
Initial prototype.
There was some wood that nobody wanted.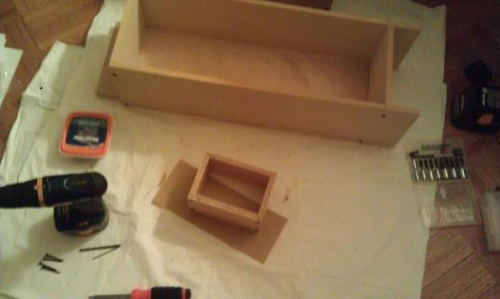 Putting the phone booth together.
First phone booth, in the New York subway.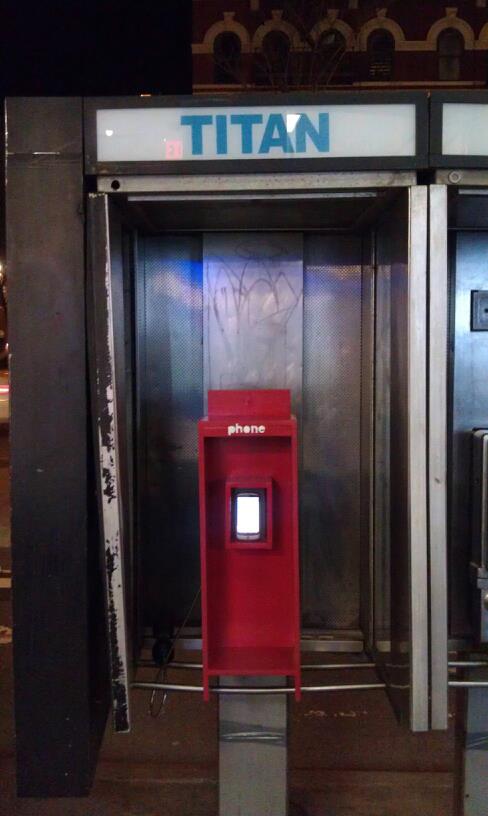 Occupying a pay phone on 8th Avenue in New York.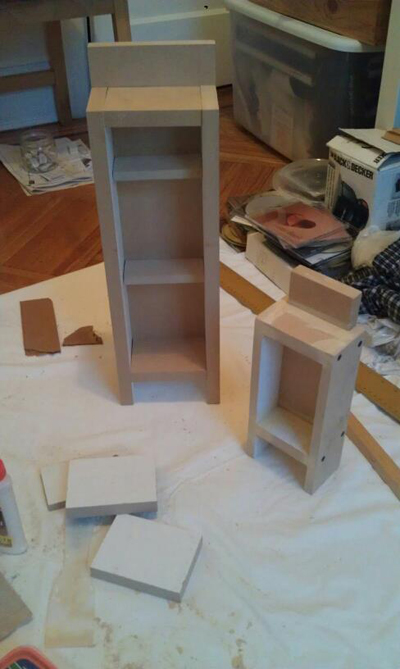 I wanted to test some different sizes.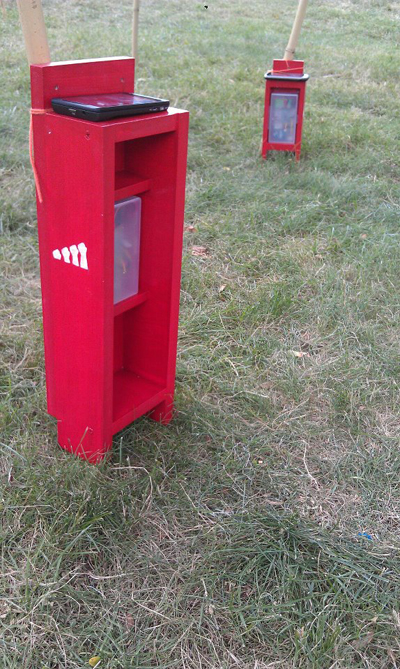 Testing the smaller phone booths on Governor's Island.
Installing phone booths in the Flock House, a migratory ecosystem.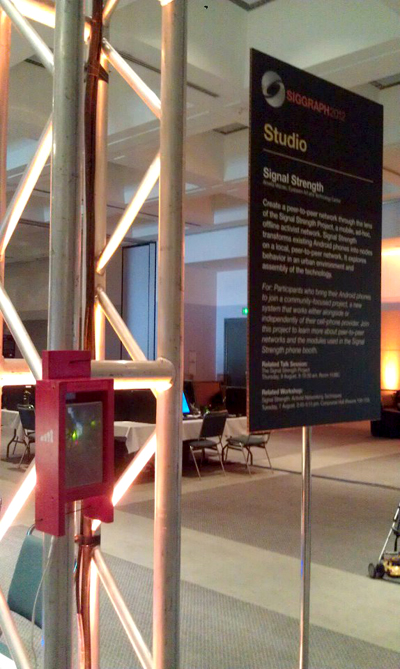 Setting up a surreptitious cell phone network at SIGGRAPH.
Info
Thanks to:
The Flock House Project

Demos and talks:
Fellowship Welcoming Party, A.I.R. Gallery, May 7, 2013.
NBC Design Summit, at Times Square, April 12, 2013.
Internet of Things, at Eyebeam, March 20, 2013.
Hacker Space Continuum, Los Angeles Convention Center, August 9, 2012.
SIGGRAPH 2012, Los Angeles Convention Center, August 5-9, 2012.
Flock House, at DUMBO, Brooklyn, NY, July 10-14, 2012.
Wiki World's Fair, Governor's Island, July 7, 2012.
Speaker's Corners: OWS Share Day, with Eyebeam and OWS archives, March 31st, 2012.
Activist Technology Demo Day, with Eyebeam and The Public School NY, January 28th, 2012.

Press:
"Artists, Environmentalists and Engineers Bring 'The Flock House Project' To New York City", in The Huffington Post, July 13, 2012.