The Laboratory For What's Possible
In progress.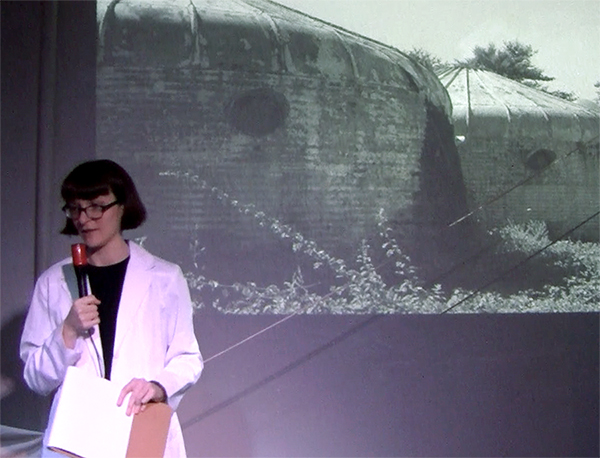 Performance-presentation, virtual tour.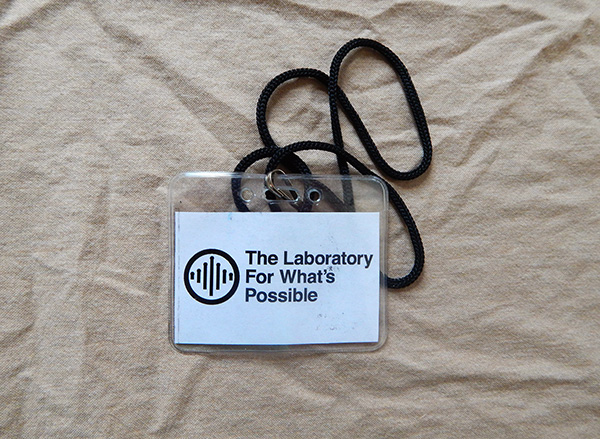 Badge.
Pup tent.
Instruments.
Guided tour in real life.
2018-2020
The Laboratory For What's Possible is a project that tells the story of a fictional telecommunications research center.
Read More >>
It is built from salvage and operating in any way possible, in an attempt to reclaim and connect layers of history in an unstable future. It imagines a new structure for a laboratory in an extreme political / environmental climate with a lack of access to materials and funding, created from our excess ("laboratory equipment" made from cast-off items, etc). The project incorporates performance, social practice, and prototyping to tell its story. It asks what is necessary to communicate, to innovate, and to stay connected; and if it is possible to create an organization not based on power and fear.
Sponsors: CUNY, Ox-Bow, The Center for Integrated Media at CalArts, HATCH at UC Davis, Social Practice Queens, Brooklyn International Performance Art Foundation (BIPAF), Champlain College, The Ear

Exhibitions and Performances:
Book: