All That Is Seen And Unseen
Shrines. Wood, fabric, hacked walkie talkies.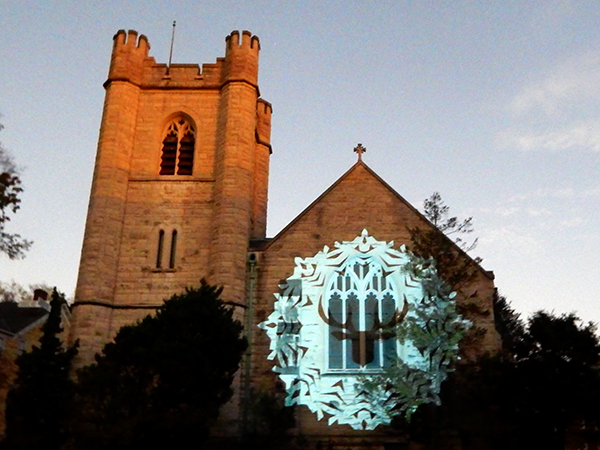 Projection on St. Cornelius Chapel. Processing.
Paper cutouts for Solstice. Paint, wood, paper.
Paper cutouts for software. Paper, vector graphics.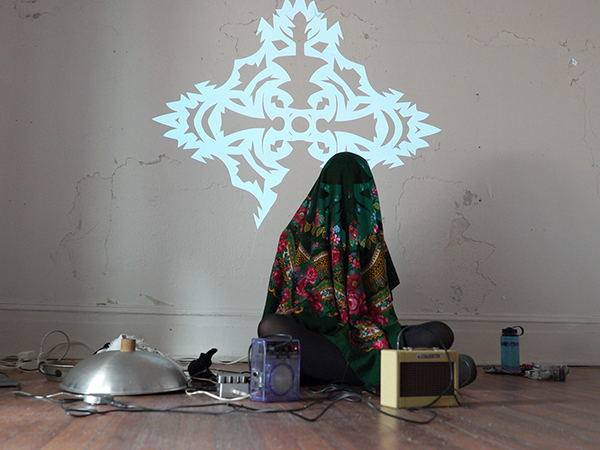 Performance / software. Processing, electronics and objects. Photo: Harriett Bailey.
Performance / software. Processing. Photo: Harriett Bailey.
In progress- pająk (folk art) with military radio antenna.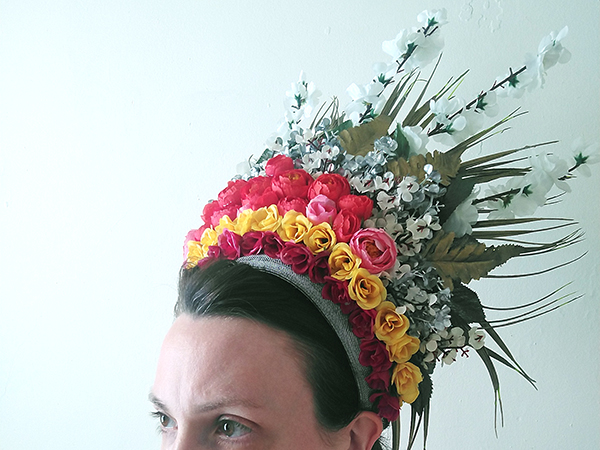 Anachronistic Slavic wedding crown.
Projection on St. Mary's Church in New Orleans. Processing.
2022-
Work in progress.

The project examines the fraught relationship of queerness and religion within the Central/Eastern European diaspora. It includes a series of sculptures based on roadside shrines, such that one would find in liminal spaces where people need to feel protected, like at the edge of a marsh. Ironically, these are often situated in rural areas of Poland that are present-day LGBT-free zones. The sculptures contain an electronic communication system which broadcasts stories collected from the community. I also include software for projection mapping, where imagery based on traditional Slavic papercutting techniques is generated and projected onto churches. The images depict women's bodies, weapons, and pre-Christian symbols.
GO TO SITE
Short video clips:
Performance rehearsal
Projection test
Talking shrine test

Info >>
Sponsors:
Flux Factory, Materials for the Arts.

Materials and Technology Created:
Custom Processing software for image processing, site-specific sound installation running on hacked walkie talkies.

Exhibitions and Performances: